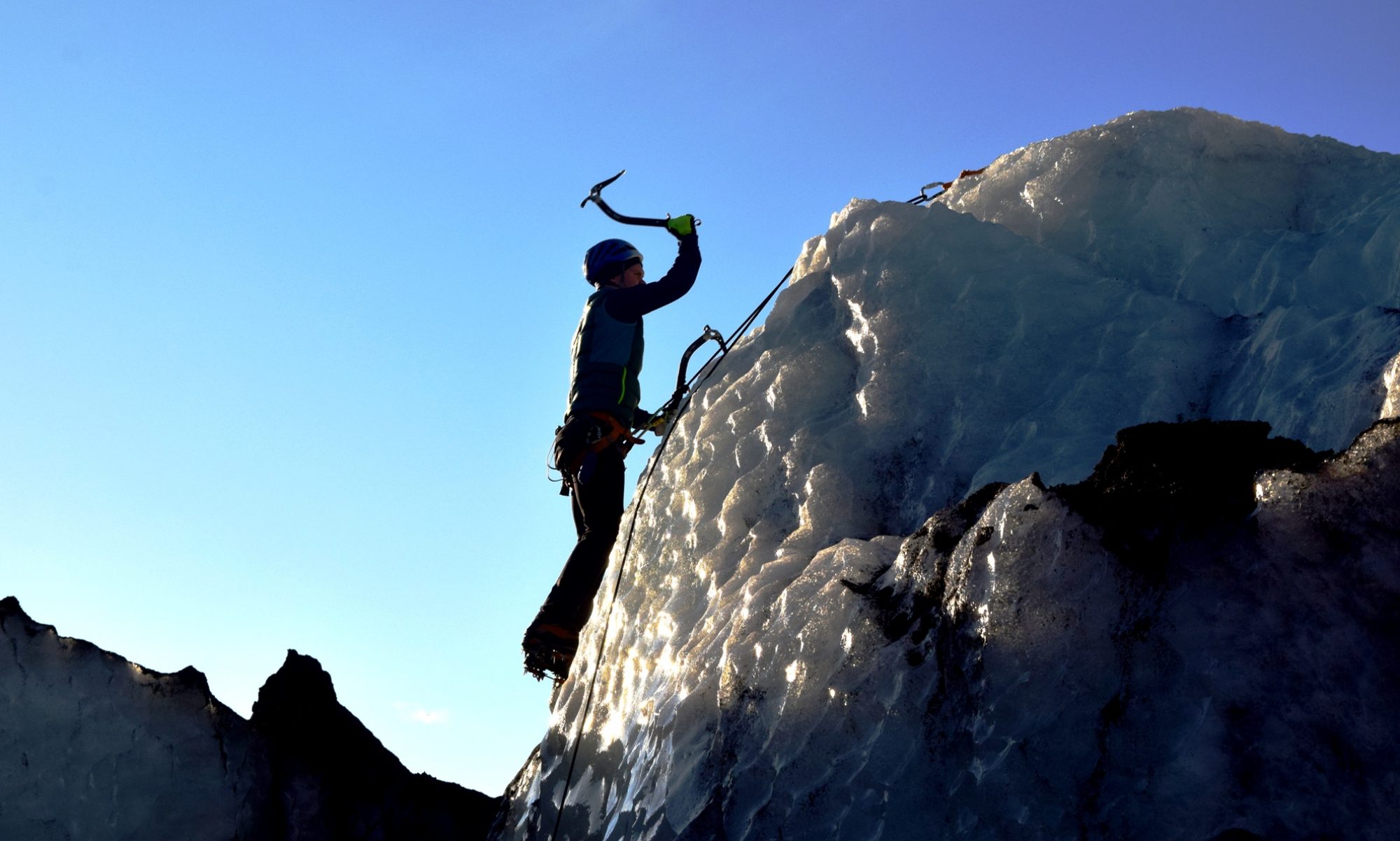 Ice Climbing on Sólheimajökull – 4 hours
Are you ready to conquer the ice walls of Sólheimajökull and create memories that will last a lifetime? Don't miss this unique opportunity to explore the glacier, learn ice climbing, and marvel at the pristine beauty of this frozen wonderland. Book your spot now for an adventure you'll treasure forever!
Your adventure begins with meeting one of our glacier guides. They'll equip you with all the necessary gear, including crampons, an ice axe, helmet, and harness, ensuring your safety and comfort throughout the day.
After a brief and scenic 20-minute walk to the glacier's edge, you'll gear up with crampons and venture onto the glacier itself. Spend a thrilling 2.5 hours on the ice, where you'll not only walk on glacier but also engage in ice climbing. Our expert guides will teach you all the necessary skills, making this adventure accessible to everyone. No previous experience is required . Feel the exhilaration as you conquer the ice, and discover a new skill.
What makes our glacier walk truly exceptional is our commitment to a small group experience. With no more than six participants, you'll enjoy a personalized adventure and have the time to interact with your guide
Make an inquiry