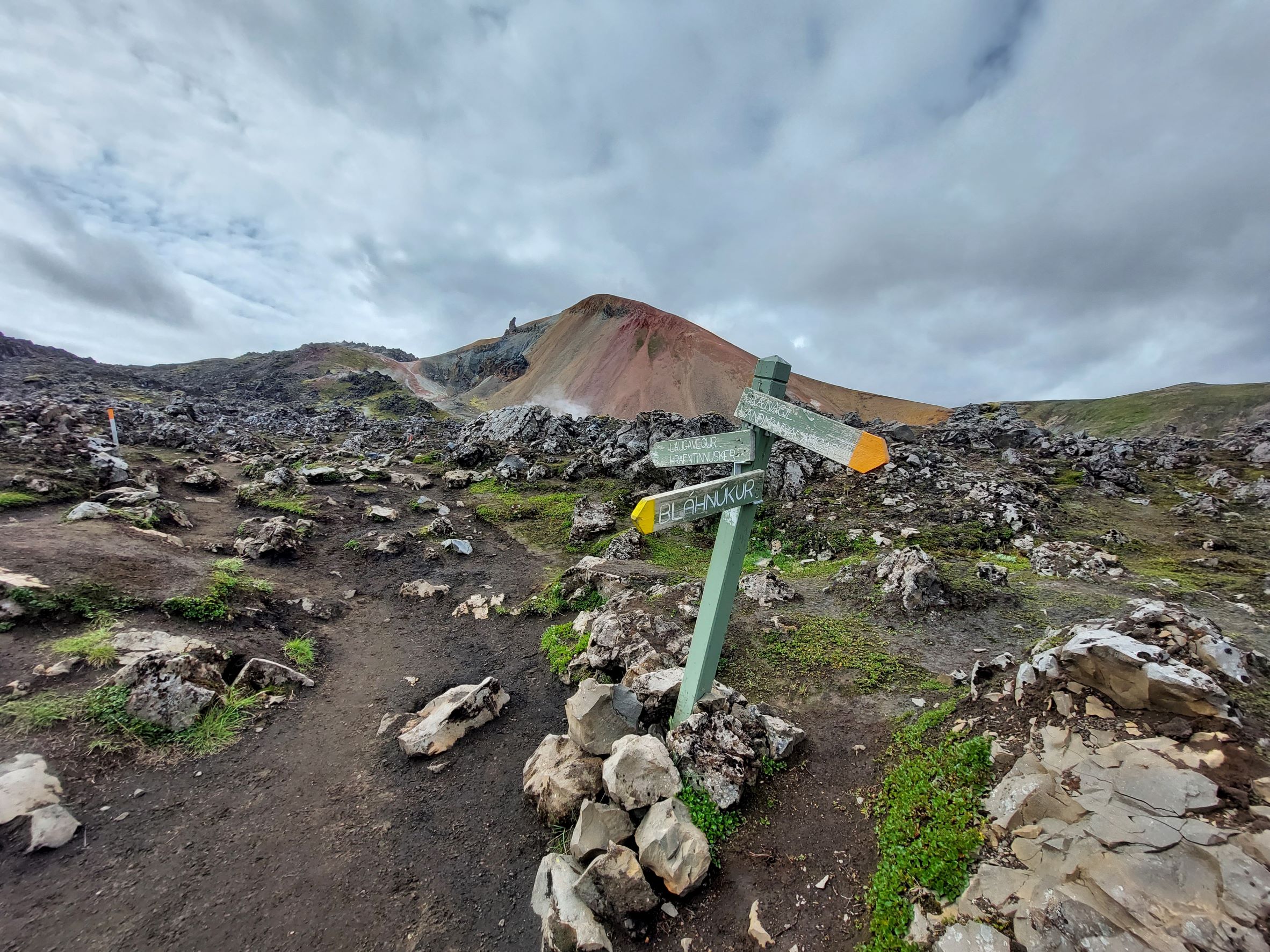 Landmannalaugar jeep tour
Are you ready for an adventure like no other? Imagine traversing the breathtaking Icelandic highlands, crossing crystal-clear rivers, and immersing yourself in a landscape painted with every color of the rainbow. Welcome to Landmannalaugar, often called "the people's pools" and rightfully dubbed the "Pearl of the Highlands." This is a destination that promises an unforgettable journey through the heart of Iceland's most awe-inspiring natural wonders.
Prepare to be amazed by the road to Landmannalaugar itself. Our journey takes us on small, winding gravel roads that wind through untouched and pristine landscapes.
Along the way, we'll make a short but unforgettable stop at the Hjálparfoss waterfall. Let the sight and sound of this natural wonder refresh your senses and provide a taste of the majesty that awaits in Landmannalaugar.
Once we arrive in Landmannalaugar, your guide will lead you on a captivating hike through a magnificent lava field, a living testament to an eruption dating back to 1477. Prepare to be awestruck by the vividly colored rhyolitic mountains, with Brennisteinsalda standing out as a true masterpiece of nature.
After your invigorating hike, you'll have the chance to relax in one of the famous geothermal hot springs. Feel the warm waters work their magic as you relax in this natural oasis, surrounded by the captivating landscapes of Landmannalaugar.
Make an inquiry