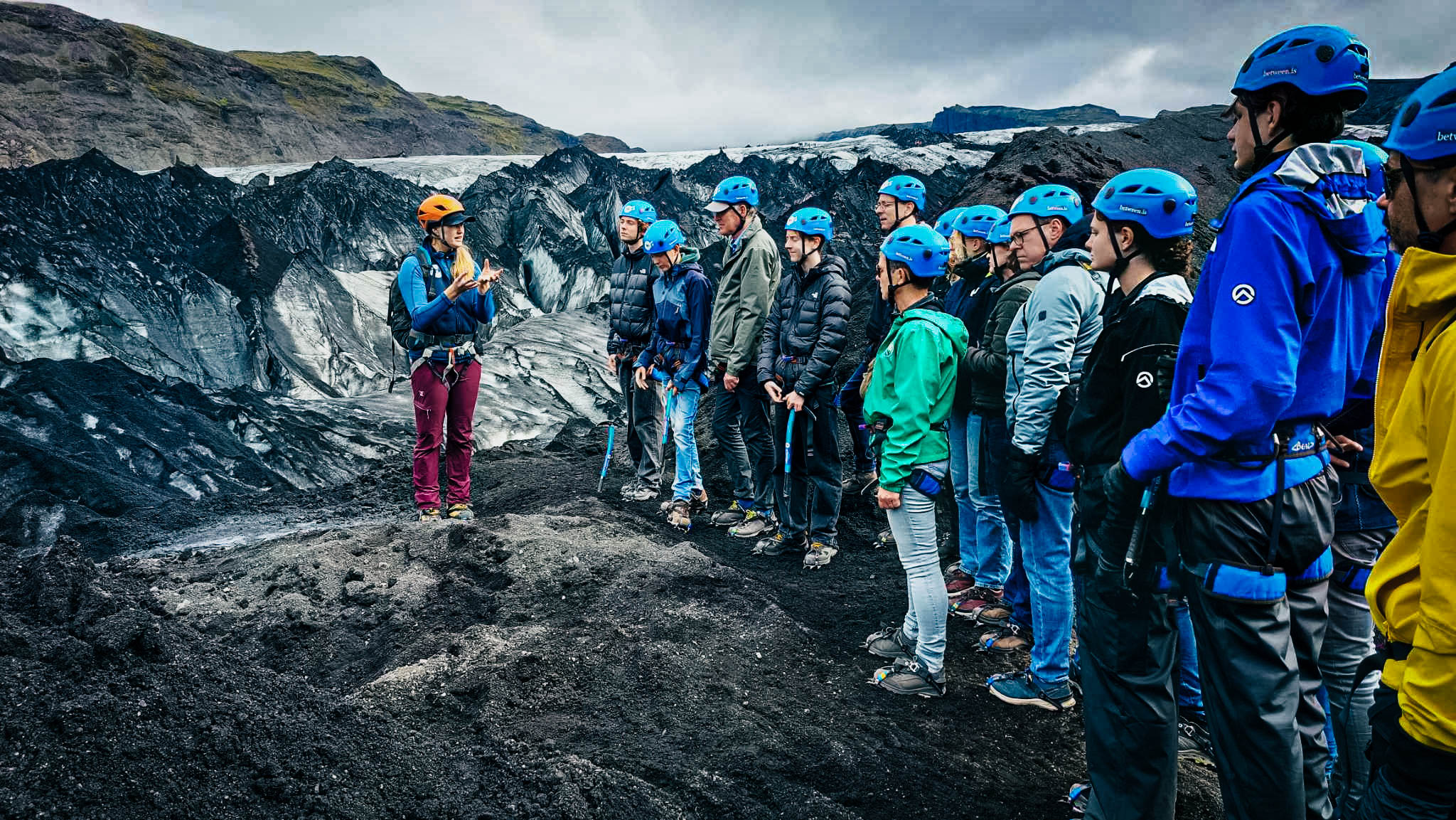 Sólheimajökull Glacier hike – 3 hours
Don't miss the chance to explore the magical world of Sólheimajökull with our glacier walk. Whether you're an adventure seeker, a nature lover, or simply looking for an unforgettable experience in Iceland, this trip is for you. Book your spot now and prepare to be amazed by the wonders of the land of ice and fire!
Join us on Sólheimajökull for a memorable glacier walk.

Upon arrival, you'll be greeted by our expert glacier guide who will equip you with all the necessary gear for your glacier walk. We provide crampons, an ice axe, helmet, and a harness to ensure your safety throughout the trip. The walk towards the glacier takes around 20 minutes, after which you will gear up and step on ice for an 1-1,5 hour walk on crampons.

Your glacier guide will be with you every step of the way, sharing fascinating stories and insights about the glacier's formation, history, and the forces of nature that shape this incredible landscape. With a group size limited to just 12 participants, you'll have opportunities to capture stunning photographs of this surreal environment. From shimmering blue ice formations to panoramic views of the surrounding wilderness, every moment is a postcard-worthy memory waiting to be captured.

Safety First: Your safety is our top priority. Our experienced guides will ensure you're well-prepared and safe throughout the journey.

Educational Experience: Learn about the glacier's formation, its connection to Iceland's volcanic history, and the importance of preserving these natural wonders.

Small Group Experience: Enjoy a trip with a maximum of 12 participants, allowing for personalized attention from your guide.

Stunning Photo Opportunities: Capture stunning images of one of Iceland's most iconic glaciers, creating memories that will last a lifetime.
Make an inquiry