Welcome to our website! Between Continents is a small independent tour operator solely owned by the two guides that run it. We started our own operation in 2017 after working for several other tour companies in Iceland wanting to be more independent and shape the tours in a way we thought would best suit our visitors. Today we work as contractors for several tour operators in Iceland including Tröll Expeditions, Intrepid, Asgard Beyond, Midgard Adventures, Blue Iceland and others along with running our own private tours just the way we like them, as we would like to see them run.
Why "Between Continents"?
The name of our company reflects our passion for Iceland's geology. Iceland sits in the middle of the North Atlantic ocean at the boundary between two continental tectonic plates, the North American plate and the Eurasian plate. These plates move away from each other about 2cm or an inch every year. In addition to this there is a hotspot right underneath Iceland fueling over 30 active volcanoes, many of which because of Iceland's climate sit underneath massive glacial ice sheets. Due to these forces, Iceland is still growing with the oldest parts in the northwest and southeast, and the youngest parts in the middle. The rift that forms where these two plates drift apart, and where most of Iceland's volcanic activity is concentrated is represented in our logo.
It's this environment that we are thrilled to show to our visitors and share.
Armann
Guide
Born and raised in Vestmannaeyjar, Armann has been a full time guide since 2015. He specializes in glacier guiding but is a capable guide in almost any other field, from alpine trekking to sightseeing on a minibus. He is a certified alpine guide and a fully certified glacier guide with the Association of Icelandic Mountain Guides, and has served on their board of directors. He has been a volunteer with the rescue teams since 2016 and holds multiple instructor ratings with the rescue school including first aid, wilderness travel, technical mountain rescue, mountaineering and avalanches. He is also a certified Advanced EMT with a Wilderness Advanced Life Support certificate from Wilderness Medical Associates, a Level 1 Operations certificate from the Canadian Avalanche Association and an Advanced Swiftwater Rescue technician with Rescue 3 Europe. In his spare time he enjoys hiking, skiing, ice climbing, rock climbing and paragliding.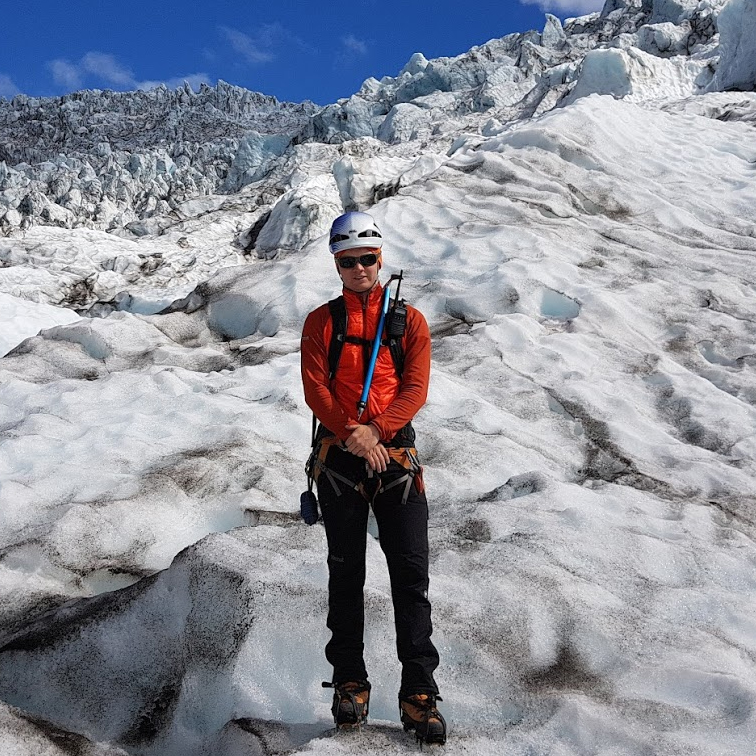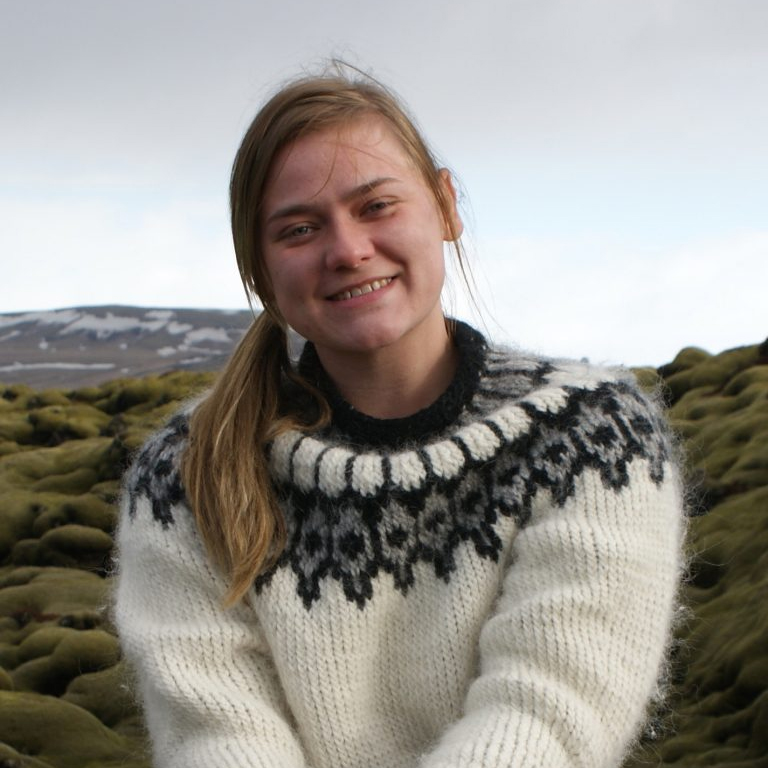 Paulina
Guide
MSc in Geography from the Jagiellonian University of Kraków. Paulina first came to Iceland in 2013 as an exchange student to study geology, volcanology and glaciology at the University of Iceland in order to finish her masters thesis on tourism in Tenerife, a volcanic island in the Mid-Atlantic ocean. Having fallen in love with Iceland she returned in 2015 after finishing her degree, to work as a trekking guide and hasn't stopped since. She is now a certified glacier guide with the Association of Icelandic Mountain Guides and holds a Wilderness First Responder certificate from NOLS. Paulina has been working in the tourism industry for over 10 years in various fields across the world and has a licence as an international tour guide. In her spare time she likes exploring new places and going on adventures, such as hitchhiking, kayaking, paragliding and climbing.
Check out Paulina's photography at pierzak.net.
Lúna
Entertainment Manager
Lúna sometimes likes to tag along on our adventures. She is a Labrador Retriever training to be a search dog, both in the fields of avalanches and large area searches. She loves meeting new people and is always a delight to be around.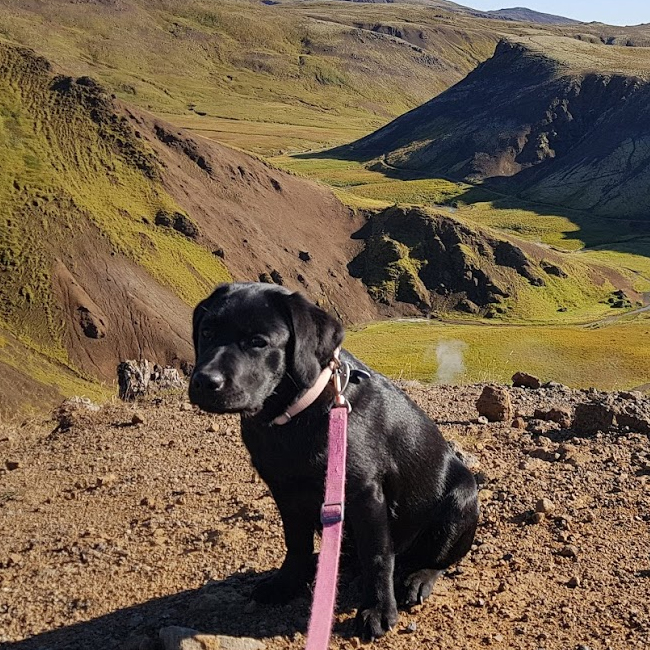 Between Continents
Stakkholtsgjá ehf.
Boðagranda 7
107 Reykjavík
reg no. 450717-0100
vat no. 128715