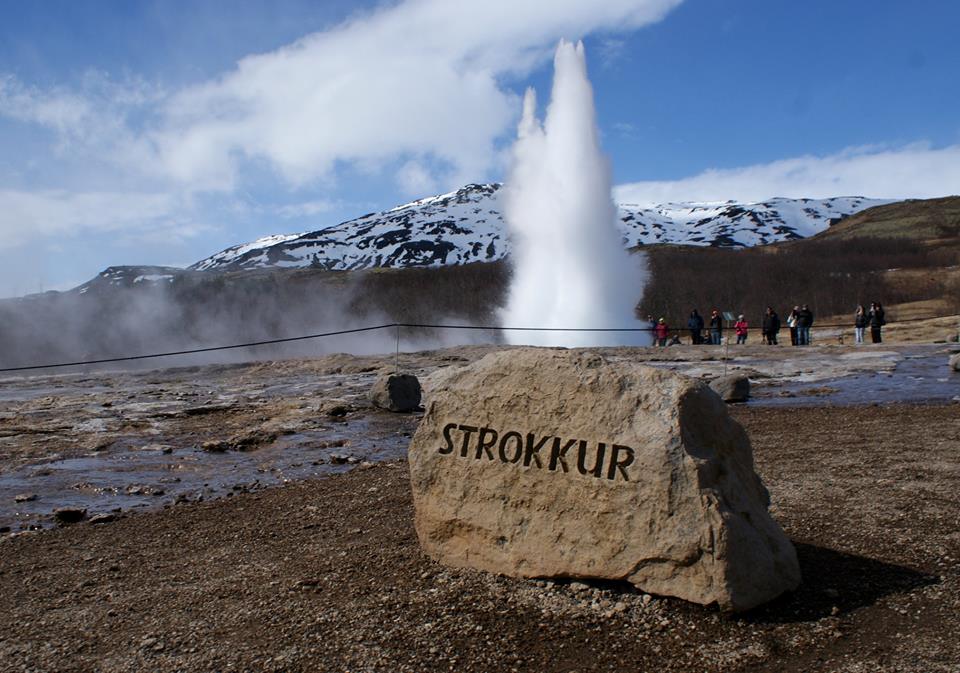 Custom Golden Circle
The Golden Circle is the most popular tour in Iceland. In its most basic form it consists of three main stops: Gullfoss, Geysir and Þingvellir. However there are many more sights and attractions on the circuit and each tour will have its own variation. Here you can choose what you would like to do.
6 hours
THE BASICS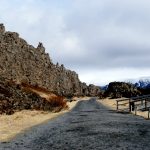 Þingvellir
Þingvellir is a UNESCO World Heritage site due to its importance to Icelandic history, culture and geology. It sits in a rift valley where the two tectonic plates can be seen drifting apart. In 930 it was the founding place of Iceland's parliament, the worlds oldest still running parliament.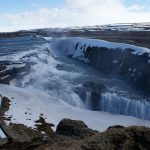 Gullfoss
A Waterfall running down the river Hvítá from the glacier Langjökull.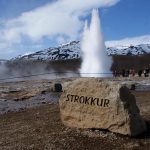 Geysir
A geothermal area with several hot springs, with one of them being Geysir, from which the english word "geyser" comes from. A magnificent sight, although not very active so the geyser Strokkur is the main attraction erupting about every five minutes.
ADDITIONS
+1 hour
Gljúfrasteinn
Gljufrasteinn – Laxness Museum. The museum is an old house that used to be the workplace of Halldór Laxness – Iceland's only Nobel Prize laureate, for which he received for literature in 1955. Place hasn't changed since Laxness and his family lived there for over 50 years and it was recently opened to the public.
+30 minutes
Efstidalur
Who doesn't like ice cream? Take an example from Icelanders who love them equally in the summer or winter. Efstidalur is a farm on the way from Laugarvatn to Geysir. While you enjoy the local ice cream made from fresh milk you can watch the cows and small adorable calves, as the barn is separated from the store with a window.
+15 minutes
Bíó
One of the land owners next to Geysir decided to make tourists lives easier and prepared a parking lot where you can pet an Icelandic horse. You can also buy some horse candy in a booth next to the fence for 200 kronas (cash) and feed these charming animals.
+30 minutes
Faxi
Faxi is a waterfall hidden from the main road. After visiting Gullfoss it is not as impressive, but it's a nice short stop before continuing the Golden Circle.
+30 minutes
Kerið
Kerið is a beautiful crater lake, created when volcanic eruption occurred in the Grímsnes area. The eruption drained the magma chamber causing the cone to collapse into the mountain. The crater is approximately 55 meters deep, 170 meters wide and 270 meters across.
+2 hours
Gamla Laugin
The (not so) Secret Lagoon is a geothermal area located next to the small town Flúðir. It's the oldest natural swimming pool in Iceland, opened in 1891. The water in the main swimming area is 36°-40°C (96°-104°F) and is surrounded by numerous boiling hot springs. A perfect place to chill after a tiring day.
+1 hour
Friðheimar
Friðheimar is a farm close to Reykholt that specializes in growing tomatoes in an eco-friendly greenhouses. It is said that Friðheimar holds up to 18% of the Icelandic tomato market. Greenhouses are open for visitors and the restaurant inside offers a delicious tomato soup. Friðheimar also offers visits to the staples and Icelandic horse shows.
+2.5 hours
Reykjadalur
Didn't have enough of hot springs? Reykjadalur is a valley located above the town Hveragerði. A hiking trail that takes one hour through beautiful mountains and geothermal areas leads to a hot river. The hot geothermal water mixes with a cold mountain spring and gives the perfect temperature for a hot dip in the natural beautiful surroundings.
+1 hour
Hellisheiðavirkjun
Hellisheiðivirkjun is the biggest geothermal power plant in Iceland producing over 303 MW of electricity. The power plant is placed on the active volcano Hengill that erupts every four to five thousand years. There are 50 boreholes around the whole area (not all working at once), going down to about 2 kilometers (1.2 miles) into the crust. At this depth rocks heat up the water and the pressure keeps water in a liquid state with temperatures above 100°C. That water, brought up to the surface turns into the steam and sources the turbines that start to spin. Right now Hellisheiðivirkjun is sourcing an aluminum processing factory in Hafnarfjörður.
Make an enquiry