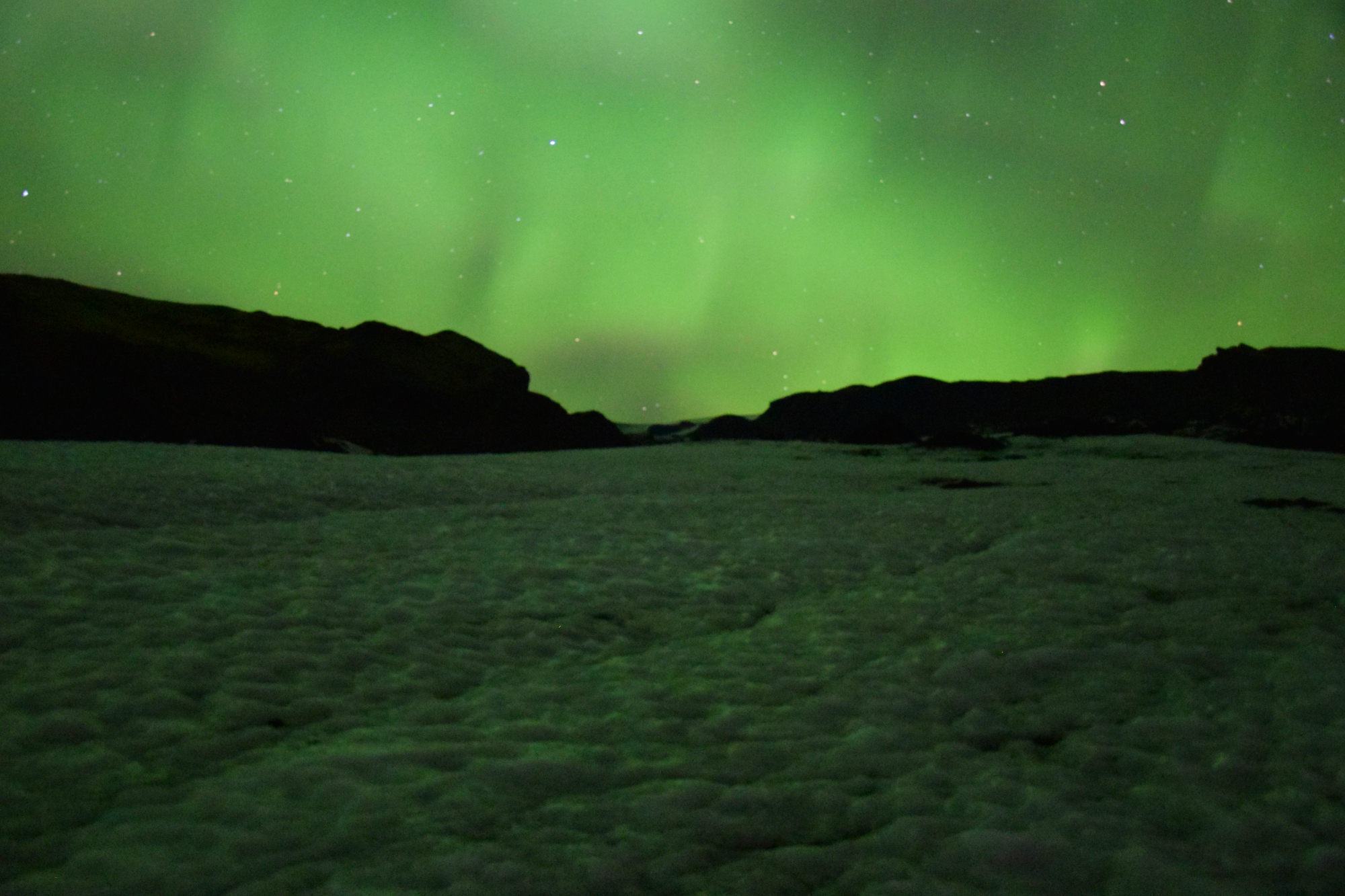 Northern Lights and Glacier Hike
Some of the most popular activities during winter in Iceland are glacier hikes and northern lights hunting. We decided to combine the two and offer you the Northern Lights Hunt from Sólheimajökull glacier.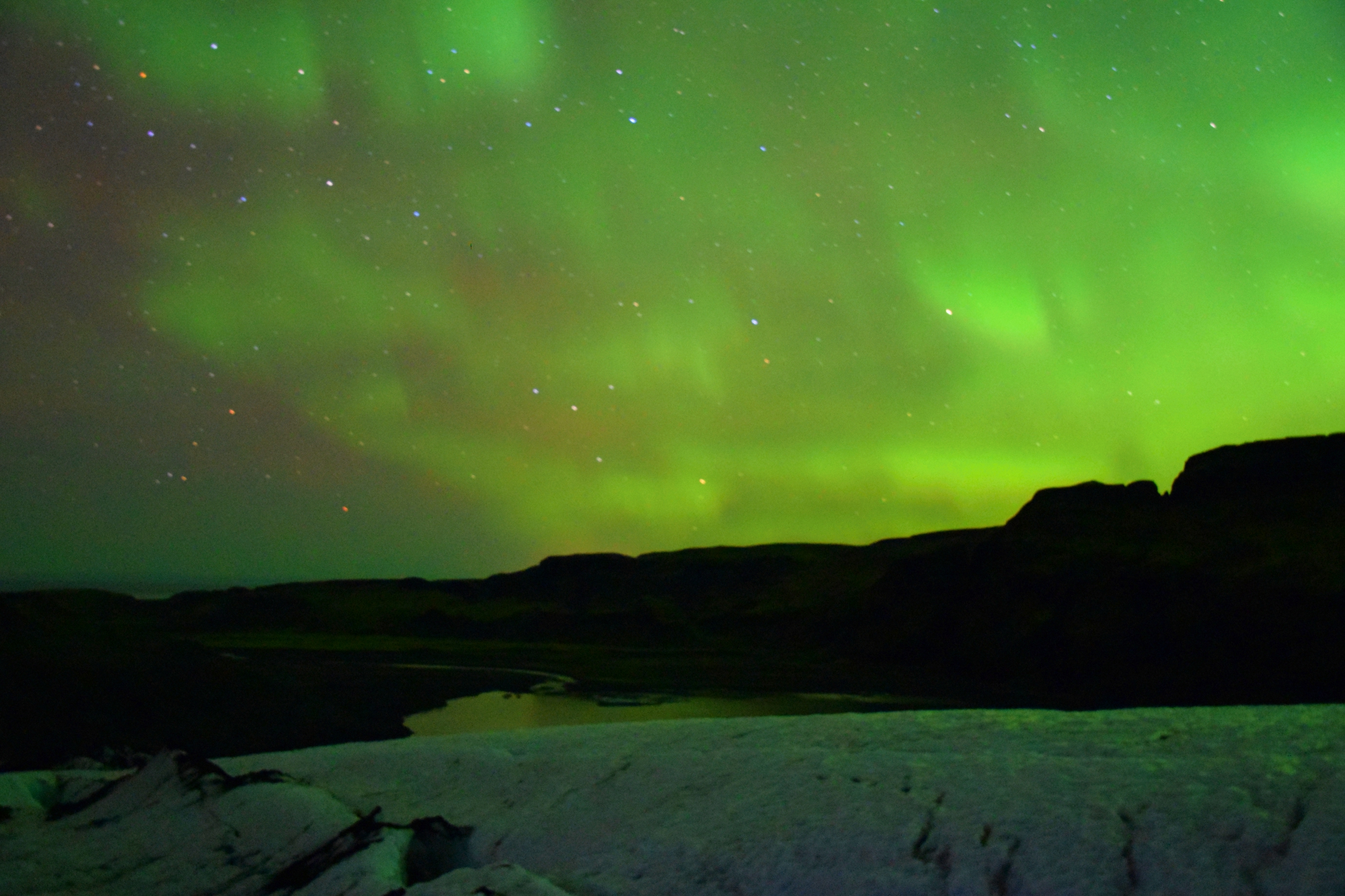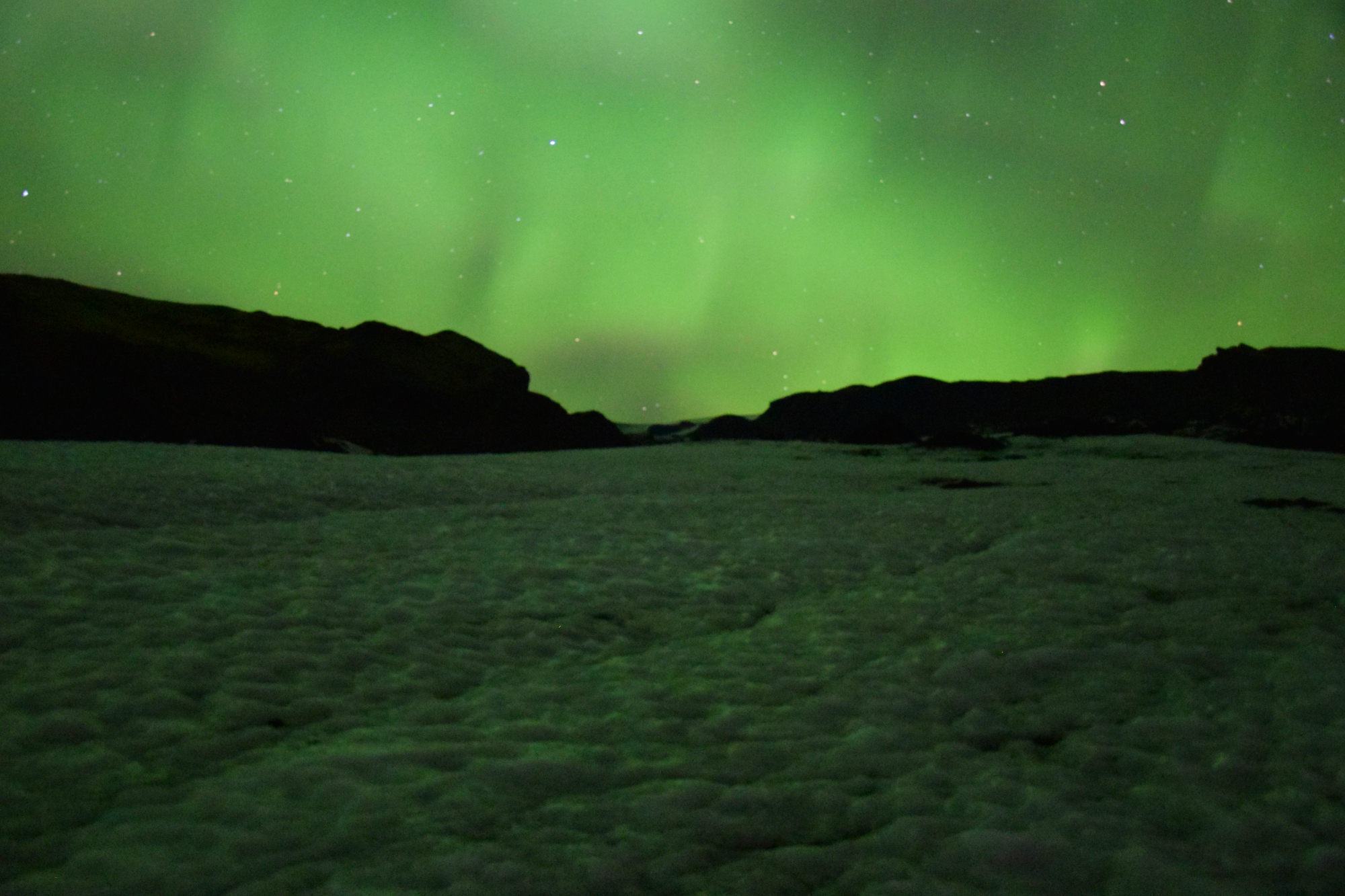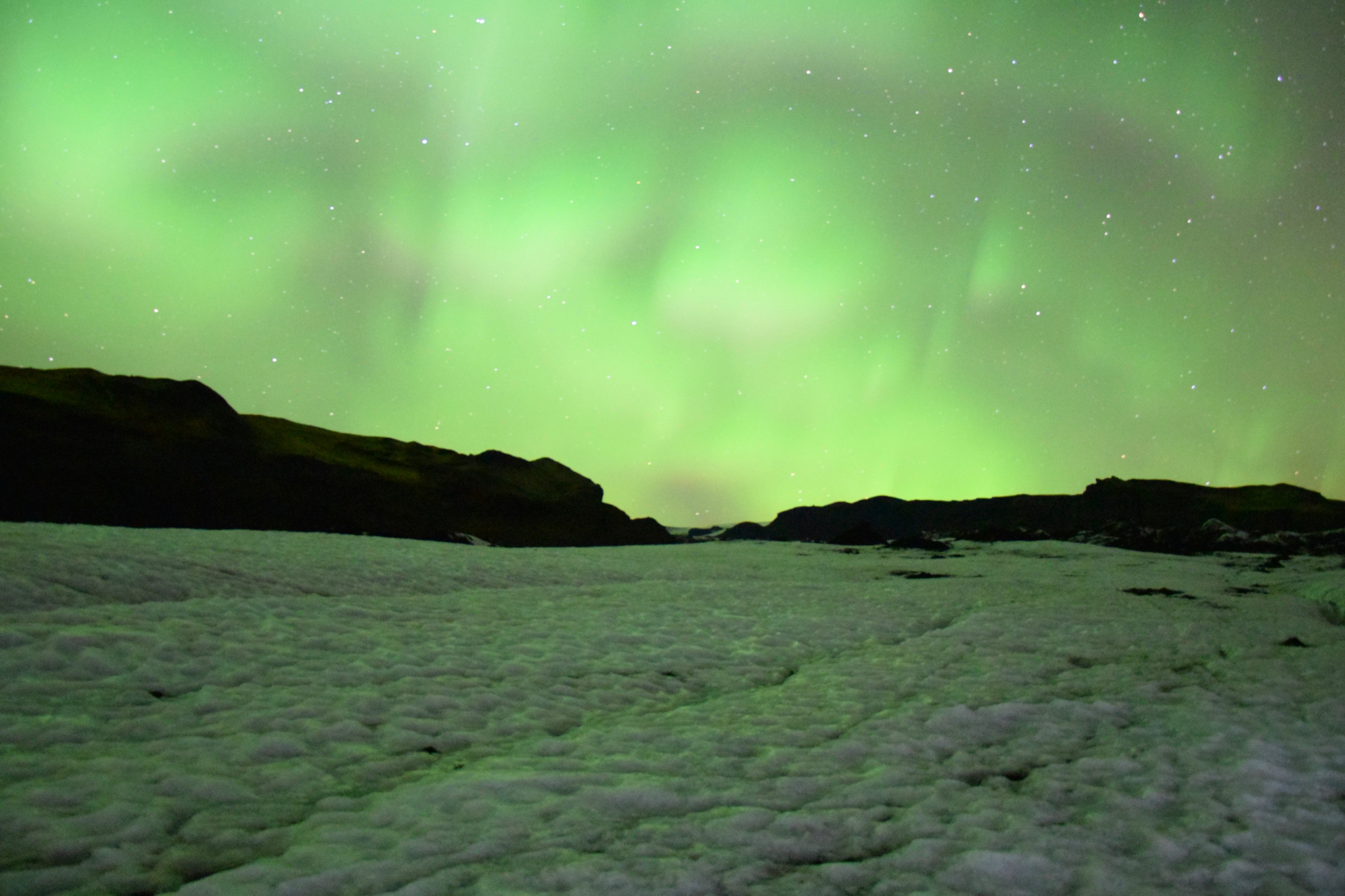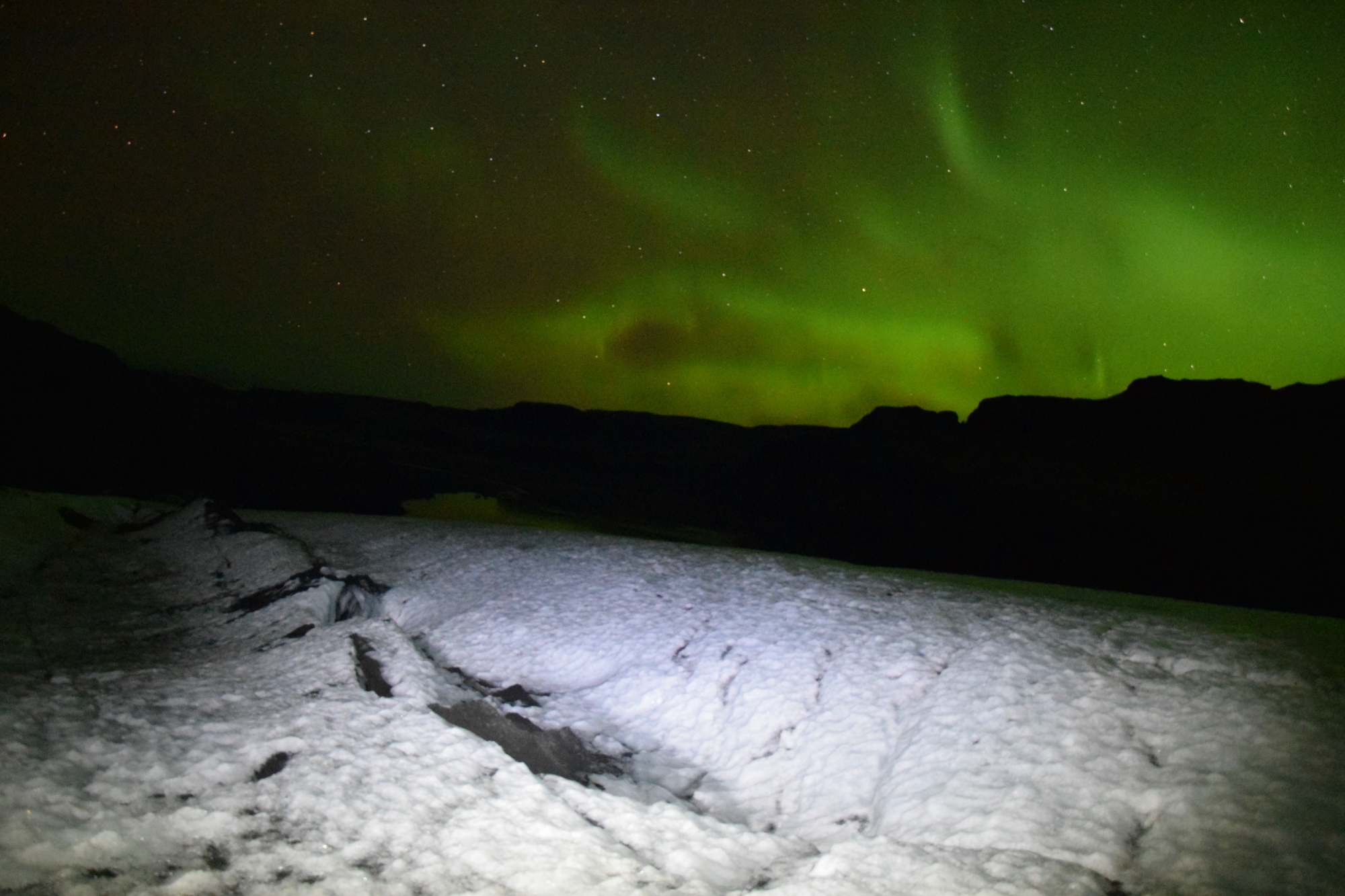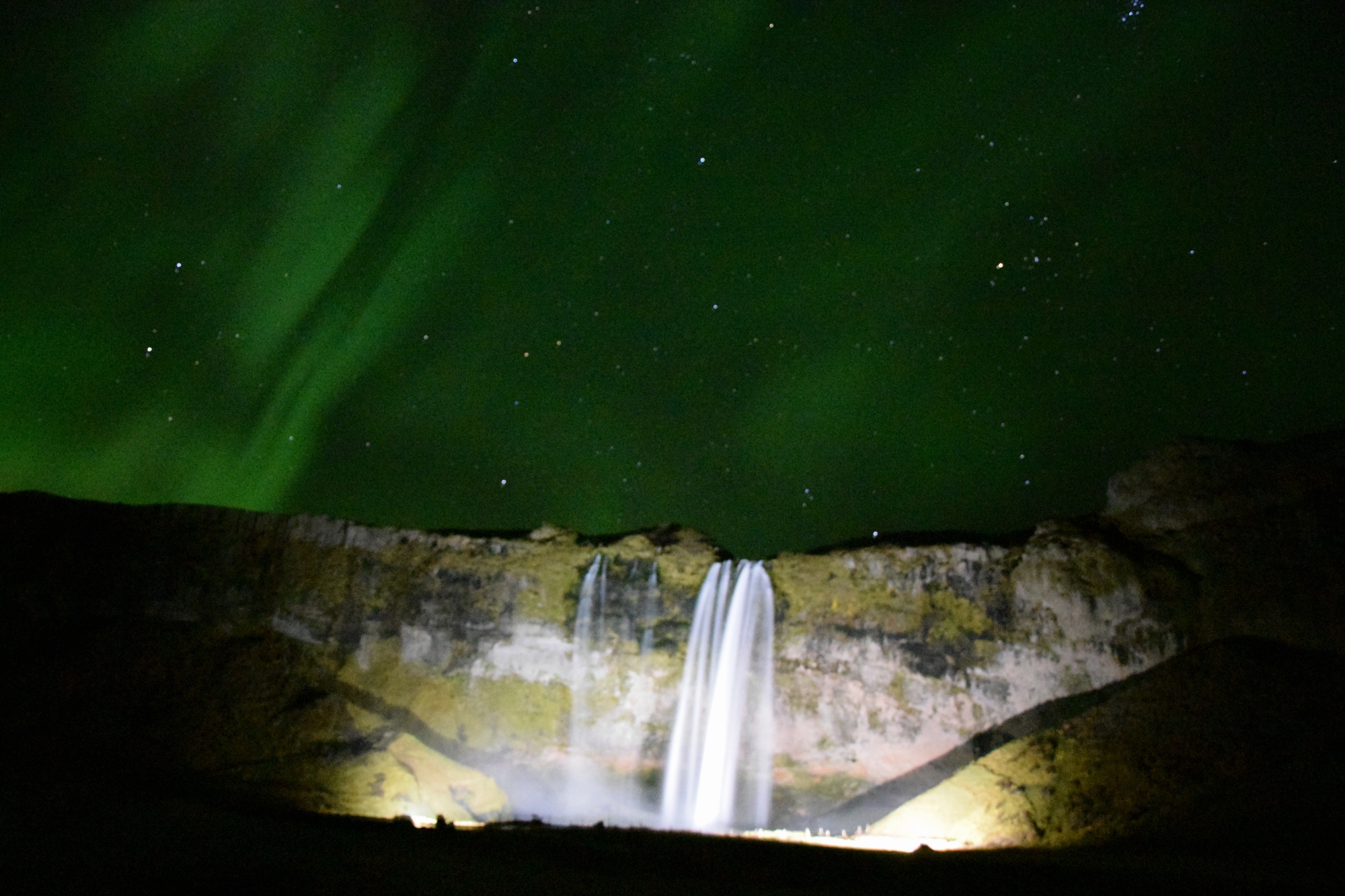 In the afternoon we will pick you up from your hotel or designated bus stop downtown and we will head toward the glacier Sólheimajökull. It is an outlet glacier fed by the Mýrdalsjökull ice cap – the 4th biggest glacier in Iceland. The glacier already catches the travelers eye from the main road. Leaving the bus you will put on harnesses and helmets and we will fit crampons to your shoes. Next you will walk along the path leading to the glacier for about 15 minutes to enjoy the beauty of nature. This distance shows how much the glacier melted since 1995, when the edge of Sólheimajökull was next to the parking lot. You will experience hiking on the glacier at night, your guide will take you safely through crevasses, moulins and ice caves to the best place to spot aurora borealis. You will learn how to take good pictures of the northern lights. On our way back to Reykjavik will stop by Seljalandsfoss, a magnificent 60 meter tall waterfall that is sourced from the Eyjafjallajökull glacier.